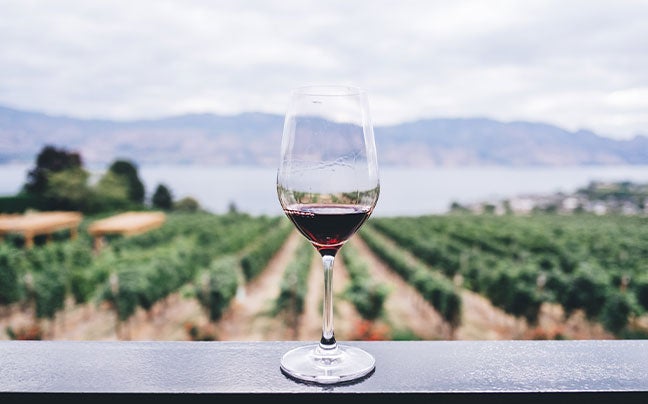 The Okanagan Valley is seen as the fruit and wine producing valley, with balmy winters and beautiful resorts. This is very true and we love where we work and live! 
Also true is that the valley is full of charming communities, each with their own character, micro climates, amenities and
housing markets. 
Katie and Sara Amos have lived in the Okanagan their whole lives and that's why they are your "South Okanagan Real Estate Experts". (along with their award winning achievements of course.)
The South Okanagan starts in the north end of the Sonora desert, and is considered semi arid, despite being such a marvelous fruit and agricultural area. 
Furthest south is
Osoyoos
,
with more resorts and hotels than it's next neighbour,
Oliver
, and therefore more events, restaurants and so forth.
Oliver
is less seasonal in its population, and is more agricultural in nature. Oliver has the Venables Theatre and smaller Tucelnuit Lake.  Oliver and Osoyoos share claim to
Mt Baldy
ski hill as well, a sweet alpine ski resort that is the "3rd highest elevation ski area in BC"
Factors like these change the type of housing available as well as the costs, and of course prices.
Penticton
and
Summerland
, as you travel north up the valley are both along the famous Okanagan Lake, in fact Penticton enjoys Okanagan Lake to the North and Skaha Lake to the South. Famous for their wineries, the
Peach Fest
and the
Kettle Valley Rail
experience, they offer a different range of housing, waterfront lots, condos, townhouses and views.
Keremeos
is in the Similkameen Valley and is smaller in size and more agricultural in nature, as well as situated at a higher elevation. The mountains are sharper and to some more stunning, the wineries and fruit stands abound.
So whether you are looking for a house, a lot, a condo and acreage let us bring our experience and knowledge to bear to find you that place to call home!