For anyone who knows us, you know we LOVE where we live! 
The South Okanagan is varied, beautiful and every community is so unique! If you are looking to move here, you know we would love to speak to you about the special qualities of each community. We range the Okanagan Valley and the Similkameen Valleys from Summerland, Penticton, Kaleden, Keremeos, Ollala, Cawston, Mt Baldy, Oliver and Osoyoos.
We have Deserts, Mountains, Lakes, Vineyards, Orchards, Rural Settings and Urban; all amazing and beautiful!
Here is our Okanagan Summer Cheat Sheet to help you find fun and unique activities when you come for a visit or to stay!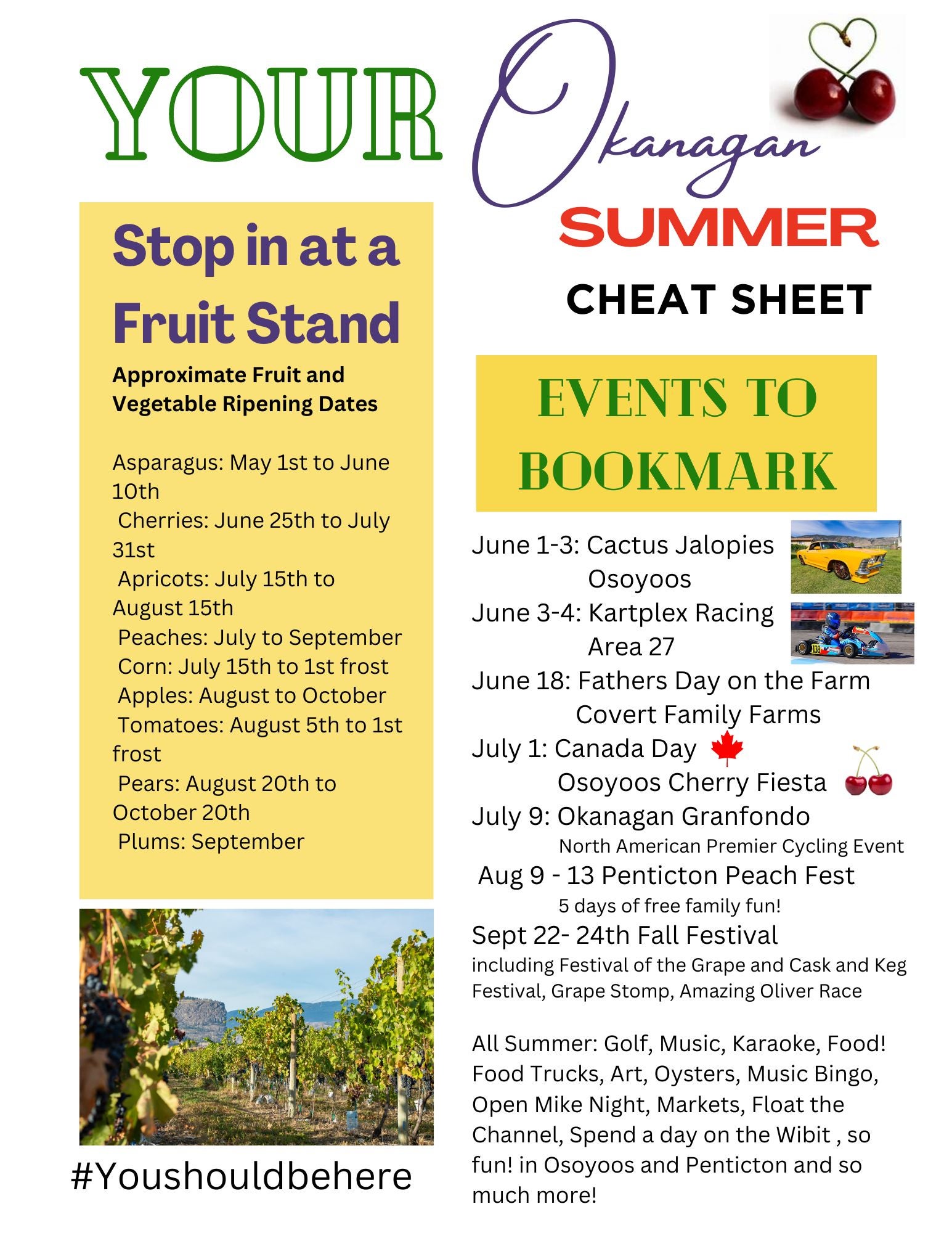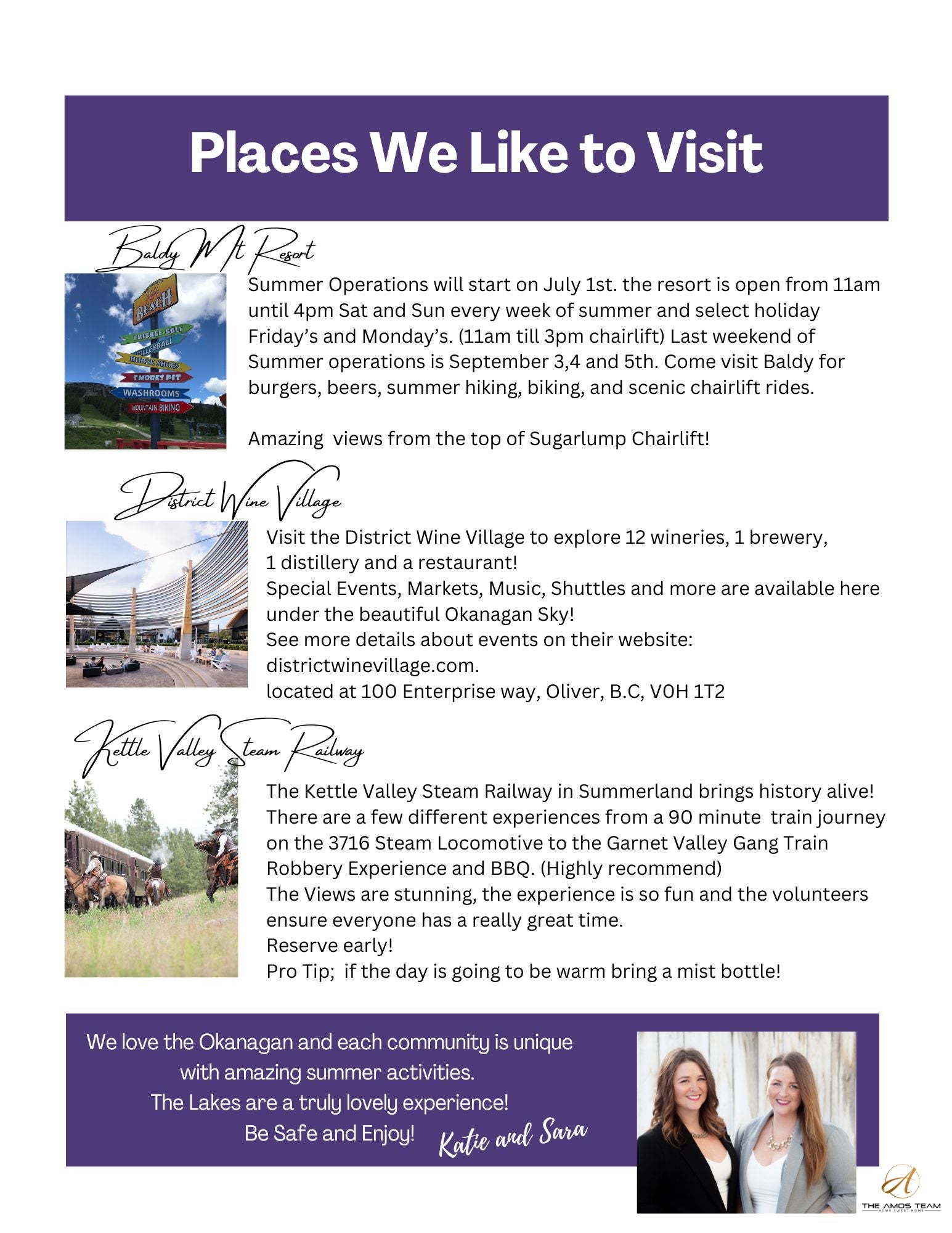 If you would like a copy of this Cheat Sheet, drop us a line at C21amostwins@gmail.com and we will send you a copy!