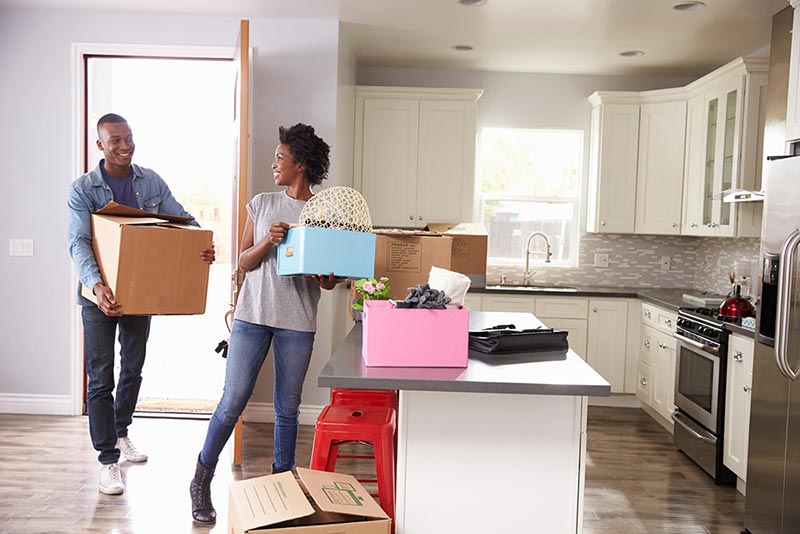 For most of us, buying a home is the biggest financial decision we will make. A licensed professional can guide you through this process, and give you the facts needed to make an informed decision! Invaluable service– 
and
 at 
No Cost
 to the home buyer. That's a deal that isn't stressed enough.
Buying a home is a complicated process, here are some ways Katie and Sara, Experienced, Licensed REALTORS ® can help!
From Katie and Sara, "We are here to HELP you, not SELL you. When you work with our team, we customize your buying experience, so the process works with YOU. 
Every buying experience is unique, and we tailor your purchasing experience to suit your needs and situation.

Upon our first meeting, we will ask you a series of questions to truly get to know who you are, what you're looking for, requirements and your experience in the real estate market. 
Our mission is to get to know you and your dealbreakers, must haves, and what your dream property looks like…because this process is about you, and finding you the perfect home."
WHAT TYPE OF HOME SUITS YOU: 
CONDO, HOUSE, MOBILE, TOWNHOUSE, LOT, ACREAGE, FARM, NEW BUILD?
Katie and Sara believe that strong communication is the cornerstone to a satisfied client. They bring their detailed knowledge of the housing market, the available inventory and their intimate knowledge of the South Okanagan various niche communities and ecosystems to find the right place for you and your family. 
Katie and Sara know there are a wide variety of factors that need to be considered to meet everyone's needs. These factors include everything from budget, to the amount of time you have for yard work, to the realities of renovating and type of lifestyle you are planning and more!
You need a local realtor with the experience and skills to help you in your house hunting journey. Having lived in the Okanagan their whole lives and with years of experience in real estate, they know the neighbourhoods.  Let Katie and Sara bring their award winning prowess to bear for you!
This may be one of the most important traits to look for in a realtor. Katie and Sara will be your MVPs during your home buying journey. Tough negotiators start with a solid knowledge of the market, and a strong awareness of the value within each property. 
Buying a home—newbuild or resale—is a complicated process. It's also likely the biggest transaction of your life, so you don't want to wing it. Katie and Sara make the entire process less overwhelming. You can feel confidence during the offer process and  in the price you pay for your new home.
Katie and Sara are paperwork pros, so they'll help you understand the purchase contract's fine print and point out any confusing clauses to help with negotiations. 
If it's a new build they can also help you understand what kind of warranty the property has and what it covers. If it's a strata, either bareland, townhouse or apartment, they can assist you with understanding the ins and outs of the strata rules, contingency funds, common areas, and upcoming levies. They also are familiar with the different developments and the demand for units within each.
If you are choosing a mobile home or manufactured home Katie and Sara can help with picking which park is the best for your needs. Some have rules restricting pets, rentals or ages of residents...do you know what an RTB10 is? They do! 
Some of the parks have community centers or other amenities. Katie and Sara know the neighbourhoods from Summerland, Penticton, Kaleden, Oliver, Osoyoos Keremeos and more. They can help with the types of questions to ask when making your decision.
HOME INSPECTIONS; HOW A REALTOR CAN HELP
If your home inspector uncovers major problems before your sale is finalized, don't panic. Your dream home isn't lost. 
It's possible to negotiate the cost of some repairs into the sale price or have the seller agree to fix the issue before the deal is done—as long as you included a clause or condition in your written offer that it was subject to a home inspection.  In hot markets, some buyers are opting to leave this condition off their offers to make them more desirable, but this condition is an extra layer of protection.
If there are red flags, a home inspection condition/clause also gives you the flexibility to withdraw your offer and have any earnest deposit funds returned. These deal breakers can include major structural damage or major defects to a home's systems (such as electrical/wiring).
DOUBLE TROUBLE, THE UNSTOPPABLE TEAM
Katie and Sara add, "We also go the extra mile to make sure we work within your time frame, location etc. This includes but not limited to:
Virtual tours and videos for clients out of town or working - Virtual signing – Our team utilizes Docusign for all signing if you cannot meet in person. 

Knock on doors in complexes or homes you're interested in but not currently on the market. 

We post on our social media platforms describing our current buyers looking for in a home and connecting our buyers with possible sellers. 

Send out letters to owners who are in neighborhoods you like but no listings available. 

Utilize our database and connections to search out and see if any future properties may come available or meet your needs. 

Search out expired listings or For Sale By Owners that may be good options

We are a team so between the 2 of us, we will make sure to you into the properties you are interested and right away. 2 is always better then 1!

Coupled with our business degrees, technology, experience, and enthusiasm.... we're an unstoppable team! If you're looking for someone who can provide you the best experience and with results, then look no further…give us a call!"