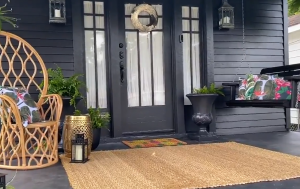 Realtors will often ask you to look at the "Curb Appeal" of your home when considering to sell. 
This is in part because first impressions count, and in part because the value of a well cared for, well maintained home is measured in the asking price. 
Some renovations are going to give you a good return on your investment (ROI).
If your home presents itself well; the yard is nicely kept, the paint is vibrant, the siding is aging well, and the roof is in good shape, prospective buyers could be more inclined to look inside if they like what they see on the outside.
Similar to 
interior home renovations
, not all exterior renovations are created equal, with some costing  much more up front, while others are relatively more cost-effective. Some you may be able to do yourself, or if you do not have the time, skills, tools or inclination you may be able to find friends (
Dad! Help!
) or a contractor to do the job.
Be aware, costs may vary according to your location, you will need to look into these costs and any subsequent benefits.
WHAT ARE THE CURRENT TRENDS IN EXTERIOR RENOVATIONS?
If you've been thinking about completing an exterior home renovation project this year, 
My Design Home Studio
 suggests while "
farmhouse vibes
 are here to stay," five other exterior design trends will gain popularity in 2022, including "a shift toward natural textures, a stronger connection to the outdoors, and a 
minimalist
 approach to architecture."  
These trends are: 
NATURAL TEXTURES

: Blonde woods, hand-sawn beams, and aged brick are popular, but you can recreate these looks at a lower cost with wood-like siding or stone-like accents.

DARK EXTERIORS

: Pairing lighter siding and brick with moodier blacks and charcoals is becoming a trend, so if you're looking to sell soon it might be worth the investment now. 

BLACK ACCENTS: 

External features—like door handles, door frames, locks, shutters, etc.—are being swapped out for matte black instead of classic brass or silver. It's a more modern look without requiring a total overhaul.

ALL SEASON OUTDOOR ENTERTAINING:

 Adding a 

patio

 

d can help increase curb appeal, especially when equipped for year-round usage. Covered areas for places with a lot of snow, or lounge areas with an 

outdoor fireplace

 (depending on your municipal bylaws) for places that remain relatively dry during the winter, are great additions to help extend patio season.

NATURAL LIGHT:
 Large panoramic windows that will flood your home with natural light are definitely a bigger investment than say, a door handle, but they're a hot commodity as buyers are looking for homes with more natural light.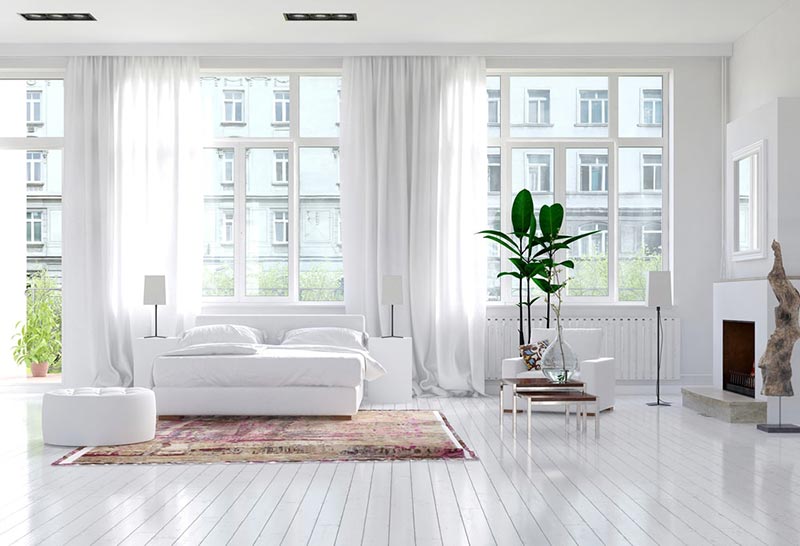 TOP EXTERIOR RENOVATIONS TO HELP YOUR ROI
While trying the latest renovation trends is a great way to ensure your home fits the modern look, there are tried and trusted exterior renovations that are not only cost-effective, but also known to help increase a home's ROI. Think the functional over the cosmetic. They may not seem to be the most impactful at first, but home buyers are very savvy consumers and items such as a leaky roof, drainage, windows, heating/cooling can make a big difference not only when you are considering an offer but also to ensure you get a good home inspection. 
Consider what is necessary, and balance that off with your desire to get a good price for your home, or how quickly you need to sell. After any essential renovations are complete, the next items to look at are paint and landscaping. These are usually the most inexpensive and can often be done by the homeowner. 
If you're trying to stay on budget, you can also revamp your home's exterior by swapping out old furnishings for newer pieces and adding potted plants and 
annual flowers
 for a pop of colour. 
The best way to assess what your home needs is by enlisting the 
help of a REALTOR®
 who will be able to give you insights into what buyers are currently looking for in your neighbourhood and what renovations may help sell your home quicker—and for a better price. 
*Prices and quotes are from REALTOR.ca  "Living Room; Trends and Insights for Your Home" and https://mydesignhomestudio.com/ **Prices may vary